Today, almost everything runs on electricity. Aircraft, computers, microwaves, fans, you name it. Today, wires and cables are to electrical devices what blood is to man.
Electrical wires make up every electrical device and machine, from automobiles to computers. They help to connect different components of the machine in a single unit.
However, more devices mean more wires. As an engineer or designer, you wouldn't want that. You would want to reduce the number of cables you are working with. Too many wires can dampen creativity and slow down innovation.
It can also be dangerous to use a lot of cables at once. We will talk about how and tell you how you can choose the right door wiring harness.
Chapter 1: What is a Door Wiring Harness?
For the average person, an increasing number of wires is a source of stress. Most people don't want to deal with tons of wires coming out everywhere.
Life is chaotic enough. If only there were some way to reduce the number of cables but keep their functionality! That is where the role of the wiring harness comes into play.
Let's tackle the basic definition of a harness first. A harness is a device made of insulating material, such as rubber or vinyl, to enclose wires in a single component. It helps to reduce risks and offers safe and efficient usage.
In automobiles, such as cars and trucks, there are a large number of electrical wires. These deliver electricity and signals throughout the body.
If there is no harness or it gets damaged, it can cause the electricity to leak out. As you can imagine, this is a major safety and fire hazard.
A wiring harness's main work is sending and receiving information and electric power. It runs throughout the vehicle and acts as the connector. You don't use it in automobiles but in other electrical appliances too.
Door Wiring Harness
In the case of car doors, as the door of the automobile opens and closes, the wires bend. If you use the car daily, the door will open and close many times. Not only that, but you will roll down the windows and also open the trunk often. You can connect all of these components to wires. Over time, as with all things, there will be some wear and tear.
The insulation wears down after the car goes a hundred thousand miles, and the wires will break. It can cause issues in the opening and closing of doors, windows, fuel caps, and even the trunk.
You then use the door wiring harness to replace the existing wires. They are easy to install, save space, and withstand wear and extreme conditions for an extended period.
They are more durable than loose wires and can resist the effects of moisture and abrasions for much longer.
Chapter 2: Wiring Harness of Vehicles
A wiring harness is an excellent idea if you want higher durability. Did you know that you can find wiring harnesses for several automobiles?
It's not just cars. A majority of vehicles use wiring harnesses. Here are some of the crucial automobiles using wiring harnesses below.
• For two-wheelers:
Initially, combustion engines were synonymous with the two-wheeler market. Scooters and motorbikes didn't use wiring harnesses before because a few wires did the job.
However, the demand for eco-friendly vehicles has led to a changing scenario. Not only that, but people want to add speakers and other features to their two-wheelers requiring white harnesses.
Due to the small size of the motors, you can add many functionalities to them. More functions mean more electrical connections.
And what do you use for electrical connections? That's right, wires! More wires mean more confusion, which is where the wiring harness comes into play.
A wiring harness is handy. It is short and not too flexible. It saves space and provides water and vibration resistance to the wires. These are crucial elements in two-wheeler automobiles.
Two-wheelers are also prone to getting thoroughly wet in the rain, unlike four-wheelers, which only get wet outside. That means that the wires are likely to get wet too. Wire harness plays an essential protective role here.
• For three-wheelers:
You usually see the three-wheeler wiring harness in passenger autos and commercial vehicles. They are visibly connected to the radio, speakers, and other sound systems.
It is beneficial for E-rickshaws as they run on electricity and not petrol. Their entire engine depends on proper and safe wiring! The wiring harness becomes important as the engine is connected to the vehicle.
As a driver, you wouldn't want to keep replacing the wires. As a customer, you would want to ride on a rickshaw that won't randomly explode.
Three-wheeler wiring harness offer features of durability, fire resistance, long-lasting, and shock resistance. It is necessary to ensure that the vehicle does not get damaged.
• For Four Wheelers
For four-wheelers as well, a door wiring harness offers several benefits. It ensures that you don't have to worry about shorting.
That is because the wiring harness combines multiple wires into non-flexible bundles. Additionally, you benefit from a reduced installation time since it is a single unit.
The improved fuel efficiency is another benefit. Plus, hybrid cars are the best option too. They transmit high currents even in extreme conditions. So they can handle electrical loads and resistance much better.
A good harness increases the life of these vehicles, which is suitable for both the customer and the driver. These features have made four-wheelers a safe and accessible transportation system.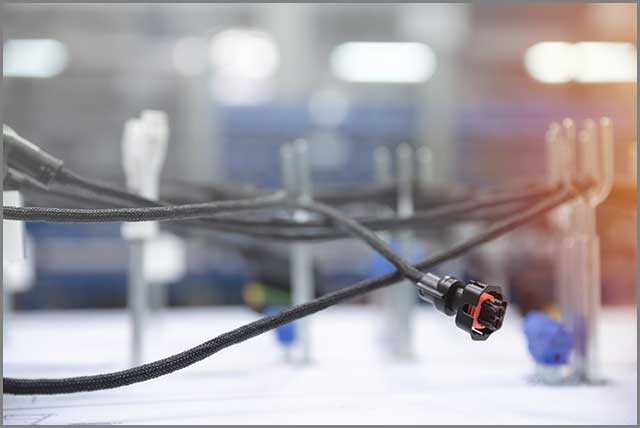 Chapter 3: Components of Door Wiring Harness
The door wiring harness is simple, easy to install, and highly effective. You can divide the installation procedure into two parts: the first is the door grommet installation, and the second is the door harness connection.
The door wiring harness connects to the window motor, lock actuator, and switch. Plus, it has some powerful connections to the battery and other components. Some of these include ground and window switches and relays.
You can see most of the parts, making it easier to connect. First, connect the door wiring harness with the rest of the body. Make sure that you place the wire terminations correctly.
Then, you test it for proper use. If it works, you're good to go. If it doesn't, keep trying! The worst-case scenario is you will have to go to a professional.
Finally, you can remove all the installation parts and reinstall them. The last step may seem like a hassle, but it's necessary.
Chapter 4: Benefits of Door Wiring Harness
There are a good many advantages to using a door wiring harness. They are quite efficient, making working with wires less tiring, saving time and money. Here are some of the most important benefits.
Reducing Installation Time
A door wiring harness reduces complications. It helps you incorporate the wires into a single apparatus. Combining all cables into one allows you to control more parts with less effort. In short, it ends up saving a significant amount of your time.
Consider installing multiple wires into the system of your car. Then, install a single unit that combines multiple cables.
It is quite apparent that using a single unit is much faster and more straightforward in installation. It reduces the extra space on use as well. Plus, it also reduces the risk of incorrect wiring possibilities in cars.
Helping Security and Safety
It would help if you bent the wires into a single inflexible bundle. The automotive wiring harness has more durable materials.
It ensures they are less prone to damage from vibrations, moisture, and abrasions. So, they make the harness durable as well.
They perform well in case of extreme and harsh conditions. Additionally, they can also carry heavy power loads.
Another critical point is that it is cost-effective. It offers insulation for a single unit that encompasses multiple small units. Did we add it is much cheaper and time-saving too?
Improving Efficiency
The wiring harness has a single unit. It combines multiple wires in the form of a non-flexible bundle. That makes it safer and reduces the risk of shorts in electrical circuits. Wiring harness also plays a major role in the fuel efficiency of vehicles.
The demand for hybrid cars is also increasing in the current and future eras. Wiring harness helps improve performance efficiency and can handle immense electrical loads. You also get immunity from external electrical interference.
Chapter 5: Common Problems in Door Wiring Harness
No technology is without fault. That means that the worrying harness will keep on improving. The most common issues and problems while using the door wiring harness are listed below.
1. Fixing broken wires indoor wiring harness:
One of the major problems faced in the door wiring harness is removing or replacing broken wires. After you use the car for a while either, the wires start to break.
It happens for different reasons – from environmental pressures to slamming the door. In any case, you will need to replace the wires, but it might not be easy.
Unfortunately, this problem is hard to diagnose since most aren't familiar with it. The result is power shortages in some of the doors and windows.
You also have to deal with unresponsive car functions. Moreover, the issue is that a problem in one wire may affect other components.
Experts suggest replacing the door wiring harness. It is better to remove the interior door panel as well. So, if you notice that your car randomly starts malfunctioning, it may be a sign that your wires need to replace.
Still, you should check it and ensure that the problem lies in the cables and not elsewhere.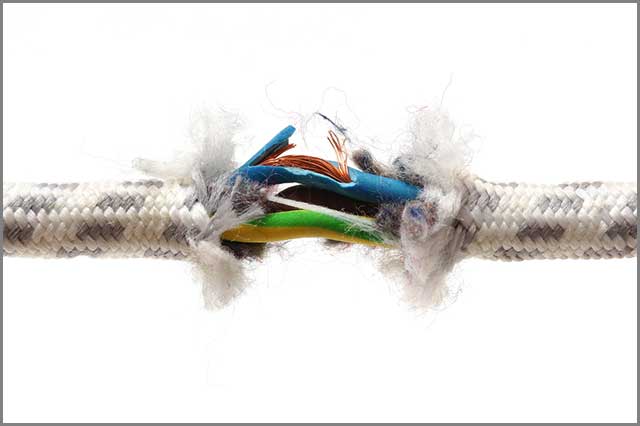 2. Customizing door wiring harness:
The second issue that you will face is during the period of making the door wiring harness. Different automobiles have different lengths and sizes.
So, the dimensions of the wiring harness are different for each automobile. For this, you need first to design the wiring harness graphically.
It would help if you had a measuring tape to get perfect dimensions. Then it would help if you examined it through different software and testing.
Do note that if the wires are loose, it may result in a short circuit and also cause a fire. Always stay safe and wear rubber gloves and protective goggles.
Are you worried about electrical shortages or unresponsive functions in your vehicle? No need to fret anymore.
Cloom Tech's experienced and trained professionals offer the best customer service. We can help diagnose any relevant issue and resolve it for you.
You can trust us to find the most efficient solution to any problem. Please browse through our products and get bulk orders at discounted prices.
Chapter 6: How to Choose the Best Door Wiring Harness
Are you considering buying a new one for your automobile or replacing the old one? You will need a good door wiring harness, of course! Don't just buy any old harness.
Keep in mind some crucial points. Here are some things that count while purchasing a new door wiring harness.
• You should opt for a multi-strand wire instead of a single-strand wire. More wires equal higher functionality; you never know when you may need the extra wires.
• Consider the size and space constraints. You want the wires to be small enough to fit comfortably but big enough, so they don't get strained.
Depending on the weight of your car door, you can choose among harnesses made of different materials. Even rubber ones come in different grades.
• The durability of the wiring harness is quite essential.
Door Wiring Harness
• Opt for a wire harness with weather sealing to protect against water, oil, or gas. It is a precaution and can significantly extend the life of the wire harness. It's a minimal investment in the long run.
• Make sure that the kind of terminations your car require match the wire harness you are buying. Discovering that your preferred wire harness has incorrect terminations is disappointing, so do your research properly!
• Take into consideration which kind of automobile or machine you need it for. Every electrical item is different and will have different requirements.
• If you find it too difficult or confusing, don't hesitate to ask for help. If nothing works, you can go to someone with lots of experience.
• You should also look at the electrical capacity of the wiring harness. It would help if you had thicker and bulkier harnesses for higher electrical loads. You need not spend a lot on a thick wire harness to limit your electrical needs.
Conclusion
Check for the wiring harness. The door wiring harness allows multiple functionalities. They are easy to implement, as well. If you are facing any electrical problems in your automobiles or machines, don't worry. Loose wires often would be the major problem, so itreplacinghem with a wiring harness is better.
If you are buying a new product, make sure they have a wiring harness installed. That ensures you can use I as you want. It adds to the ease of convenience as well. You will stay safe and will be able to use the product for a long time.
If you are looking for complete door wiring harness solutions, don't forget to give us a knock. At Cloom Tech, you need customized PCB and door harness wiring solutions. More, customize according to your needs, anytime. Talk to us for a quote – and we will get back to you immediately.