Custom Wire Harness & Cable Assemblies
Cloom focusing on Custom Wire Harness and Cable Assemblies.
Skyrocket Your Business With Professional One-Stop Custom Wire Harness & Cable Assemblies Manufacturer, You Can Definitely Trust.
Your Reliable Custom Wiring Harness and Cable Assembly Supplier in China.
After ten years of powering subjects, we've fine-tuned the custom wiring loom services and are committed to helping you simplify your workflow, launch faster, and make your business boom.
If your project or your business needs to Custom Wiring Harness and Cable assembly, then Cloom will be your best choice to manufacture your Wiring and Cable.
Cloom is one of the leading Custom Wiring Harness and Cable assembly suppliers, and we will provide a competitive price based on your project.
Cloom will give you the best connect solution based on your project's requirements with our professional technical team. If you are a Cable brand and need to find an OEM manufacturer, then Cloom will 100% support you on the wiring and cable development.
Drop us an email and send your detailed requirement now!
Customized high-quality harness and cable assemblies, that increased safety and reliability.
With Cloom, you can create and optimize dedicated wiring and cables that strict process management and high-quality parts procurement can help your business grow rapidly.
See the Difference Wiring and Cable We Can Make
For over ten years of experience as a leading custom wiring harness manufacturer, we have been providing excellent custom products and services to our clients.
based on customer design and print requirements.
Electrical cable assemblies
Coaxial cable assemblies
Multi-conductor interface assemblies
Connector-to-board assemblies
Power transmission assemblies
and more
I could not ask for anything better in terms of quality since everything arrived in perfect condition. Thank you very much and I look forward to future projects with Cloom Tech. Thanks again for Cloom Tech's hard work in making this project a success.
S. M
CEO
Thank you very much for your hot support and efforts for our parts supply. We received your DC cables with thanks a lot. All parts passed inspection successfully!
J. K
CEO
I just received the cables. Once again, we are very pleased with the results. We are also looking forward to further cooperation in the future. Please take care.
Martin Hrehor
Director & Lead Engineer
Frequently Asked Questions
Custom Wiring Harness Guide
READY to start customizing your harness?
Free download the Custom Wiring Harness​ guide.
The electricity meter is an electronic device that determines the electricity costs consumed by the users. The efficiency of electricity meters is critical for both suppliers and end-users. Meter manufacturers and suppliers commonly found in conflicts with the users due to inadequate monitoring and performance of the meters. You need a professional harness manufacturing company
Read More »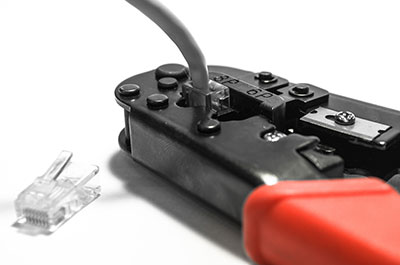 Soldering wires in the wire harnesses are not only time consuming but costly method too. If you want to keep the project cost at minimal, then think of a smart solution. As wiring harness manufacturing is a more effective approach for wire management, crimping is also a better alternative for soldering. Crimper with red handles
Read More »
Manufacturer Solutions Ready to Boost your business?
Contact us for a quick quote, today.