The Chinese electronics market is one of the fastest-growing markets in the world. Are you looking for a company to serve you with custom wiring harness services? Don't you know what to ask about the services? Well, you are not the only one here with many questions in mind.
We deal with hundreds of clients that want to know more about wiring harnesses and custom cable assembly services at CLOOM Tech.
We have covered five frequently asked questions about custom wiring harnesses in China. If you are going to start a new project that involves custom wiring harnesses and cable assembly, this article is a must for you.
Question 1: What are the Features of Quality Custom Wiring Harnesses?
Electrical appliances and projects can cost millions of dollars on a bigger scale. In China, national and international companies are setting up their production units are bigger scales.
So, typical electronics like regular wiring harnesses and cable assemblies don't meet the needs. Custom wiring harnesses prove the best option when you want quality results with quality products.
At CLOOM Tech, we have a wide range of customized services that perfectly match China's production market.
People generally don't know what they can expect from a quality product from CLOOM Tech. Do you want to know what the best features of quality wiring harnesses are?
For any industry-level project or local appliances, you must ask this question regarding the quality and features of the wiring harnesses.
As you are going to use these wiring harnesses in your project, these single products have an essential role in the success or failure of the project.
Here are some significant points that you need to keep in your mind while examining the custom wiring harness:
The 5 FAQ for Wiring Harnesses–Plug and Play
The installation process for a custom wiring harness must be simple and easy. Most custom wiring harnesses come with easy installation, and you can have it working but just installing it.
Custom wiring harnesses are always plugged and play. You need to connect three simple wires to install custom wiring harnesses by CLOOM Tech.
These custom wiring harnesses can speed up the project and don't require a lot of workforce.
The 5 FAQ for Wiring Harnesses–No Additional Tools
Custom wiring harnesses by CLOOM Tech come with all the necessary parts. You don't need to look for extra wiring and cores to install the custom wiring harness.
Quality Testing
Every product matters a lot in the success of your project, and that's why every custom wiring harness undergoes a rigorous testing process to point out any issue in the quality of the product.
Better Management
The quality product must facilitate the workers and engineers working on that project. For better control of the wires in more significant projects, we deliver technically colored wiring harnesses to the markets in China.
Approved Standards
For better results and quality of the product, our team develops custom wiring harnesses per the international electrical wiring standards.
To avoid any after-sale issues, we use adhesive shrink tubing to manufacture the wiring harnesses.
Protection and Insulation
All wiring harnesses and custom cable assemblies come with stability and insulation. To operate under any conditions and temperature, we always focus on maintaining the quality and durability of the products.
Question 2: I Have a Problem With My Custom Wiring Harnesses. What Should I Do?
If you have problems with wiring harnesses by CLOOM Tech, we are always there for you. The company should provide support no matter where you have purchased custom wiring harnesses for your project.
Our customer support team and engineers are always available to help the clients in case of any item. We have a lot of detailed articles about different products on our site.
If you want to know more about any product, you can go through the relevant reports. If you don't find anything useful, pick up your phone and contact us.
Dealing with electrical appliances and especially wiring harnesses needs proper technical knowledge. Instead of trying to sort out the problem yourself, always prefer contacting a specialist.
You can write to us via our professional email if you have any queries regarding our services. We are always ready to help in case anything goes wrong.
Clients often don't face any issues regarding custom wiring harnesses due to quality manufacturing and installation. If something does not work out according to plan, CLOOM Tech always has your back.
Question 3: Why do I need to Buy Custom Wiring Harnesses for My Project?
While chipping away at the project, wiring harnesses can spare a great deal of time and exertion that you need to place in managing protracted wires. Yet, the general advantages of harnesses incorporate the expanded effectiveness of the group and the specialists.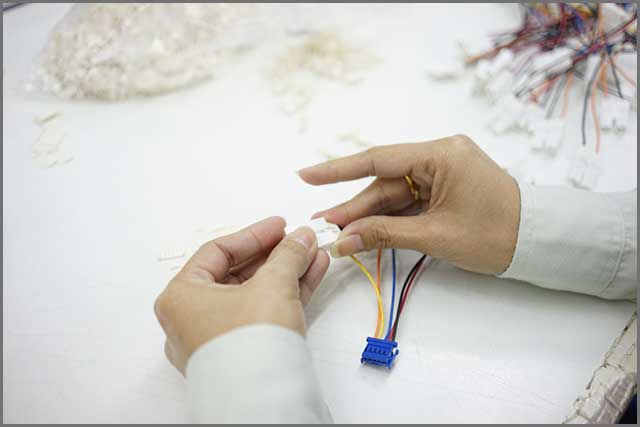 The 5 FAQ for Wiring Harnesses–Shading Coordination
We create custom wiring harnesses in various colors. So while dealing with a major task, you can relegate various colors to explicit wires. You can relegate a red shading harness to control links and green shading to information transfer wires.
Power Distribution Wires
Overseeing data transferring wires appears to be simpler, yet managing these wires is constantly dangerous control links.
When you know the definite working of each wire, you can keep up and fix the correct use of the venture without much of a stretch.
The 5 FAQ for Wiring Harnesses–Including style to project
Beautiful harnesses are your best decision if you need to include a pinch of style and design in your venture. These harnesses generally work in PC undercarriage, where these wiring harnesses gleam in various hues.
Detaching Connections to PCB
Numerous parts require a few wires for legitimate usefulness; in such cases, the outfit can simplify the activity for the engineer.
When the designers utilize the leash to disengage various wires, finding the correct wiring for the association appears more straightforward.
Have you seen the connector in the USB link that associates the USB with the motherboard? We are discussing a similar saddle, however, at a higher level.
Question 4: What are the Benefits of Custom Wiring Harnesses for My Project?
If you are ready to invest in the protection and betterment of your project, you need to know about the benefits of custom wiring harnesses.
Custom wiring harnesses are a necessary investment for the sustainability and smooth working of the project. Here are some fantastic benefits of buying custom wiring harnesses for your project:
Prevent Heat Damage
Electric appliances and machinery can generate a lot of heat that can damage the wires. If you have not used custom wiring harnesses to separate the cables, you may face a serious short circuit.
You cannot maintain the project's work without custom wiring harnesses in energy wires.
In any case, if heat damages the wires, custom wiring harnesses can protect the setup from a short circuit.
The 5 FAQ for Wiring Harnesses–Prevent Direct Damage
Custom wiring harnesses are the extra layers of protection for your own body and the appliances. If you have not separated the wires with harnesses, any tool, like a screwdriver, can give you an electric shock.
When the cables use custom wiring harnesses, you don't have to worry about these physical damages due to better management of the wires.
Even if any specific wire is not operating properly, you don't need to redo the whole project. You can easily find out the problem and can replace the damaged wire.
It not only saves your time but also helps to manage broken cables with low maintenance costs.
The 5 FAQ for Wiring Harnesses–Airflow to Prevent Heat Issues
Custom wiring harnesses provide enough space for the proper flow of air through all components of the appliance.
If wires are congested and too close to each other, air may not reach the internal parts. If you want to reduce the maintenance cost for your project, having custom wiring harnesses in your project seems like a better option.
Question 5: From Where Can I Get Custom Wiring Harnesses in China?
If you are working on a project and want to boost productivity with custom solutions, CLOOM Tech offers a lot.
We have been empowering the Chinese and international markets with quality custom wiring harnesses and cable assemblies for the last few years.
We have hundreds of satisfied clients and successful projects with custom wiring harnesses by our team. You can contact CLOOM Tech for quality custom wiring harnesses in China for your projects.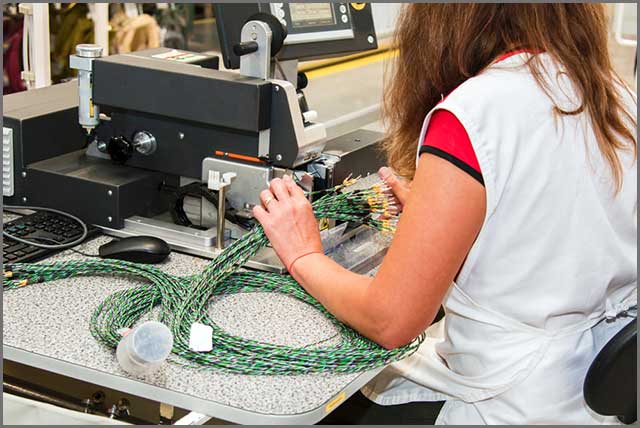 Whether you want custom wiring harnesses or our team to suggest your best solution, we are always available. You can contact us for custom wiring harness solutions and cable assembly production.