Finding professional resources in the market is necessary for the success of any project. Every person must be cooperative and professional, from engineers to wiring suppliers. If you are looking for a professional wiring supplier for customized harnesses and cable assemblies, you must consider some essential points. There must be some questions that you must ask the supplier. Wiring Harness Supplier
This article is for you if you have started a mega or small project involving electric cables and wires. At CLOOM Tech, we strive to educate the community about the right products and services. Along with our top-quality wiring harnesses and cable assemblies, we offer informative blogs too. Before finalizing the deal with your wiring supplier, you need to focus on these details.
Wiring Harness Supplier
1. Check Custom Wiring Harness Supplier's Portfolio
Have you considered the top wiring suppliers in your area? Have you gone through their online sites and profiles? Once you have chosen the top wiring suppliers, the next step is to visit their official websites. Most professional wiring suppliers have blogs and websites. You can see the details of their previous projects in the portfolio section. If some wiring supplier has worked with multinational companies and offers reasonable prices, you can go for that one.
If you don't find the details of their previous projects, you can email them to ask for their portfolio. Having an eye on the collection can give you a sense of trust and reliability. If you visit the official website of CLOOM Tech, you will find complete details of our previous projects and how we have provided services to mega projects and multinational companies.
2. Range of the Custom Wiring Harness Services
To make things easier and smooth, always prefer a supplier that offers all the services under the same platform. Every project requires a long list of products that include customized products. You may have to pay a lot more if you hire different suppliers for each product.
Having many suppliers will cost more, but dealing with so many suppliers won't be easy. If your supplier offers all primary customized services and products, you are good to go with that. Always choose a wiring supplier to meet your electric services needs and requirements.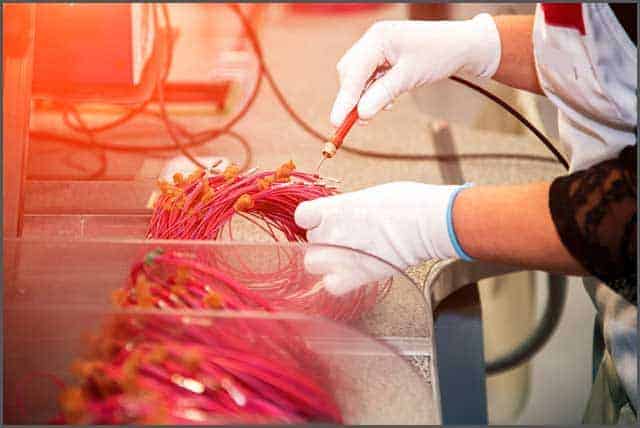 3. Custom Wiring Harness Market Reputation
Would you like to hire a wiring supplier notorious for low-quality products and items? No one would ever want to work with such a supplier.
So, do some online research and read the reviews of previous customers. Most of the wiring suppliers have their Facebook pages, so visit them. If you have any queries, you can ask the supplier and go through the review section on their page.
In the review section, most buyers provide real-time experiences to get an idea of what you are jumping into. Always prefer a reputed seller or supplier that has a strong client base in the market.
4. Customized Products of Wiring Harness
You will need customized products if you are working on a mega project in any sector. In most industries, machines and appliances need customized electric accessories.
You can quickly get typical products from the market, but you don't have many choices when it comes to personalized products.
Every wiring supplier does not offer customized products. Before hiring any wiring supplier for your project, analyze the plan for customized products.
If you need custom wiring harnesses or cable assemblies, choose a supplier that offers these services.
CLOOM Tech is famous for its custom wiring harnesses and cable assemblies in the local and national markets. We have provided our services for several mega projects in different sectors of life.
5. The Budget of Custom Wiring Harness
The budget is always going to be the main factor in the choice of the right wiring supplier. Whether you are looking for a local wiring supplier or an international manufacturer, make sure they meet your budget restrictions.
Before signing the final deal with a supplier, let them know about your requirements. If they offer a free quote, don't forget to ask for a free quote. Once you have quotes from major suppliers, compare the prices.
If you are offered the same products from different wiring suppliers, always compare the quality of the products and the prices. Higher prices don't guarantee higher quality. To avoid any conflict in the future, you must discuss the budget with the supplier.
6. Custom Highly Product Quality Wiring Harness
Electric appliances and components must be of high quality. A small issue in a circuit can cause significant damage to the overall project.
So, before anything, ensure that the supplier has quality products. If the quality meets international standards, paying extra money is also the right choice.
If the quality of the product is poor, but the prices are attractive, don't fall for that trap. There is nothing more important than the safety and security of your project.
Low-quality components and products can cost you a fortune if they do not work well. Instead of choosing products and items based on price, always select them according to their quality. If you have to pay some extra money for quality products, it is good to deal with.
7. Wiring Harness Supplier—Quality Testing
Most international and local wiring suppliers have strict rules and regulations for quality checks. If you choose a wiring supplier, ensure they have proper quality checks.
CLOOM Tech has state-of-the-art labs and research teams to test every product at our factory. We follow all international safety rules and standards to ensure the client's satisfaction and quality.
8. Research and Development
If you are still using expired materials and products for your project, how can you be sure about the quality and safety of your project?
Outdated products and accessories may fail after a few months or years. For long-term results, go for a wiring supplier with up-to-date labs to develop better products.
9. Wiring Harness Supplier—Production Capacity
A local or small wiring supplier may be the right choice if you have a small project. When it comes to mega project requirements, you must be careful about the supplier.
If the supplier's insufficient production capacity meets your needs, you may end up with delayed deliveries.
Clearly state your requirements and needs to the supplier and ask if they can deliver the desired results. If the production capacity is not enough per your requirements, you can move to the next option on the list.
CLOOM Tech can meet the custom requirements of any level of the project. If you want our team to analyze your custom wiring needs, we welcome you to CLOOM Tech. We offer consultancy services too for mega projects.
10. Customer Services
In today's market, customer satisfaction matters a lot. If you don't have an active team to deal with customers, you may not deliver the best services to your clients.
You may want to discuss the details of your project with the supplier, and if there is no active customer support, you may not have that opportunity.
So, see if the wiring supplier has a customer support and how they treat the clients.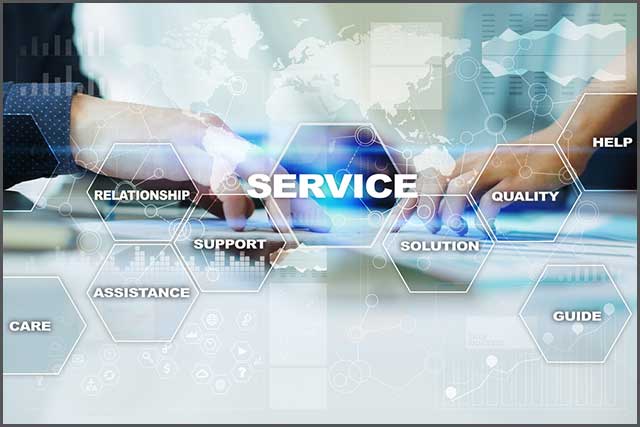 Conclusion
We discussed all the essential things you need to consider before hiring a wiring supplier for your project. Suppose you can find a perfect fit per your needs and requirements. CLOOM Tech is one of the leading names in the Chinese market.
CLOOM Tech offers a wide range of custom products for small and large industries and businesses. If you need a professional wiring supplier to take care of your project at a reasonable price, CLOOM Tech will be more than happy to offer the services.