For people that are new to the all the new inputs and outputs, it can be quite confusing knowing all the new devices and methods out there.
You may face situations that require you to switch your display technologies. 
Your video signals can be adapted in both direction between VGA and HDMI, but it is useful to know about the different limitations and cost differences that come with each connection.
This guide is a great way for you to better understand certain connection situations, like connecting VGA to HDMI.
We'll help you gain a better understanding of the difference between VGA to HDMI, the various directions to use, as well as the most efficient ways to connect various types of technology in the best cost-efficient and effective way:
CHAPTER 1: VGA to HDMI
 Before getting into any conversion methods, you'll first need to understand what VGA an HDMI means. VGA stands for "Video Graphic Array." 
In previous years, VGA became the fundamental lowest denominator for every computer graphics system. Meanwhile, HDMI stands for "High-Definition Multimedia Interface." 
It is the now more common interface that works to transmit both audio and video signals digitally using an HDMI-compatible source.
There are two main definitive differences between HDMI and VGA sources. 
The first difference is the type of interface, with VGA being analog and HDMI being digital. 
The second one is that VGA only provides you with video transmission whereas HDMI involves both audio and video transmission.
Due to these differences, you will require not only a cable when connecting an HDMI device to a VGA device, but for the conversion to properly occur, you will need an adapter as well. 
That being said, it's great to know that these adapters are compact and very cheap, most of them averaging around 20$.
Generally, devices with a VGA interface provide reduced video resolution in comparison to newer HDMI devices. PCs that makes use of VGA interface have to work with lower video resolution due to limitations with the video card. 
As for previous displays using the VGA interface, you usually have a problem with screen resolution.
CHAPTER 2: Can VGA to HDMI Carry Sound?

 
   I think it's safe to say that you now know that VGA interfaces are incapable of transmitting an audio signal. It is also accurate for situations where VGA is converted to HDMI, even though HDMI does provide audio.
To utilize audio support in such cases, you'll have to get a separate cable that acts as an audio channel. Usually, a PC or TV set comes with the basic 3.5mm audio port. 
It resembles a regular headphone jack, and in laptops and computers is the main headphone port.
Occasionally, your TV set can also come with an audio port as well as an HDMI port just for the exact purpose of connecting your computer that makes use of a non-HDMI interface (such as VGA or DVI). 
In these situations, you're in luck since you'll only require the 3.5mm audio cable without any other conversion technology.
Sometimes there are audio inputs seen in devices known as RCA connectors. These audio connectors can also be called component audio connectors. However, a regular person would be able to recognize them more easily as the colored ports in a TV: red, yellow and white.
A video is transmitted using the yellow port, whereas the white and red RCA ports are designated for audio signal transmission. 
In case your TV monitor needs an RCA for its audio, i.e., only the red and white, then you have to get an affordable 3.5mm audio port to the RCA device converter.
 

CHAPTER 3: VGA to HDMI Converter
It's pretty obvious that a lot of technical things need to happen simultaneously, to change a VGA signal into HDMI. 
These things usually involve connecting these two interfaces. For this to happen, it is essential to transmit the VGA signal using a converter, that will send the VGA's analog signal along with your stereo's audio to change them both into digital transmissions.
These will then be relayed out through your HDMI cable to connect with a monitor that has an HDMI connector. 
The converters register the analog signals that are delivered to them from the computer or any other device and then convert those signals in digital so that the HDMI monitor can read them.
This process occurs without any obvious breaks or input, so all you have to do is connect the devices. While the conversions between the two different signals are happening between the device and converter, the video images are simultaneously being fit according to size and format for your display monitor.
Most converter scaling is also able to accommodate image resolution changes for widescreen monitors. That said, you need to be aware when choosing one of these products to ensure that the converter has the necessary input connectors you will need.
Certain VGA to HDMI converters can also come with something that is known as composite video input, basically a round, yellow RCA connector. Others come with the previously discussed composite three-colored RCA connector. Either way, both will try to change into the digital HDMI signal.
While these input devices aren't exactly "VGA," they are still commonly known as VGA to HDMI converters. Most of the typical VGA to HDMI converters can differ, with the main differences being:
1.The type of connector that is accepted, which can be VGA, composite, component or S-video)
2.The accepted base resolution
3.Which aspect ratio or ratios the converter can work with (regular 4:3 or widescreen 16:9)
4.The provision of any additional switcher that will allow users to work with multiple inputs (that said, having multiple inputs doesn't technically mean that you can alternate between them)
5.The provision of any DVI output connector (HDMI and DVI share similar video signal characteristics with the absence of audio, within a separate connector package)
6.The resolution of the output, which can be 480p, 720p, and 1080p
7.The power sources
8.The option of having TOSLINK digital audio connectivity
9.The converter settings, which can vary between automatic, manual, or even automatic along with manual overriding.
Section 3.1: VGA Output to HDMI with audio support
Since a converter does not provide audio, you'll need additional support. That's where an audio adapter comes in. You can find multiple options or packages of converters that come with audio adapters suited for your PC, TV or laptop. 
They're usually inexpensive and can work well with most older devices. That said, you need to make sure the cables and adapters are compatible with your ports and system requirements00.
Section 3.2: How do I connect VGA output to HDMI?
Now that we know about the different interfaces and their connection and conversion methods, it's time to start the main task. Connecting an older VGA interface to any monitor or TV using an HDMI device is simple, but you will have to undertake some purchasing on your part:
Step 1: Get any VGA output to HDMI converter box.

Step 2: Find your VGA cable, which generally comes along with any computer.

Step 3: Connect the VGA cable into the computer's VGA output.

Step 4: Plug the remaining side of your VGA Cable into the VGA input of the converter box.

Step 5: Connect the HDMI output to your converter box.

Step 6: Plug the HDMI input part of your HDMI cable into the TV set or computer monitor.

Step 7: Once you have turned on the computer and your HD Device, you will be able to display the computer video on the HD device.
 

CHAPTER 4: VGA Output to HDMI Cable
The first component of the conversion system is a converter cable. It is important to note that for the VGA source to be converted to HDMI and vice versa, your converter will have to be an active device in comparison to a passive device. 
It means that one component is going to provide passive conversion without any switches between the directions.
Now to understand the VGA output to HDMI cable. This type of converter will not be able to connect a VGA system to an HDMI one since VGA sources receive analog signals as opposed to HDMI sources receiving digital ones. 
Using a cable for transmission will only cause a passive connection since either device won't read the signals. That is why you require an actual conversion to allow connection between the systems.
That said, the cable can be used with an appropriate adapter to get you the appropriate conversions. These cables are also very cheap and easy to connect. Even so, converter boxes are generally more ideal since they do the entire active process.
 

CHAPTER 5: VGA Output to HDMI Adapter
One other way to connect your old PC device to an HDMI input present in a monitor or TV is by using an adapter. If your PC only comes with a VGA output, you will require a converter. 
To use the converter, you necessarily need a VGA to VGA cable (male connections_ along with an audio cable. Use either stereo mini to RCA or an RCA to RCA (both connections being male), which depends on the output you get with your sound card.
It's obvious that you'll also require the HDMI cable to plug the VGA output to HDMI adapter into your HD device. If the computer utilizes a DVI output, you'll have to get a DVI to HDMI cable, or else you can get a DVI to HDMI adapter along with a regular HDMI cable.
These options are typically more restricted if someone has a notebook computer, which typically does not come with any HDMI output since you are not able to switch your graphics card. 
Even if this were a possibility, you would still not be able to incorporate the HDMI output into your notebook chassis. In the end, the only options you have are to get a converter as we discussed previously, or get yourself a more modern notebook computer.
 

CHAPTER 6: HDMI Female to VGA Male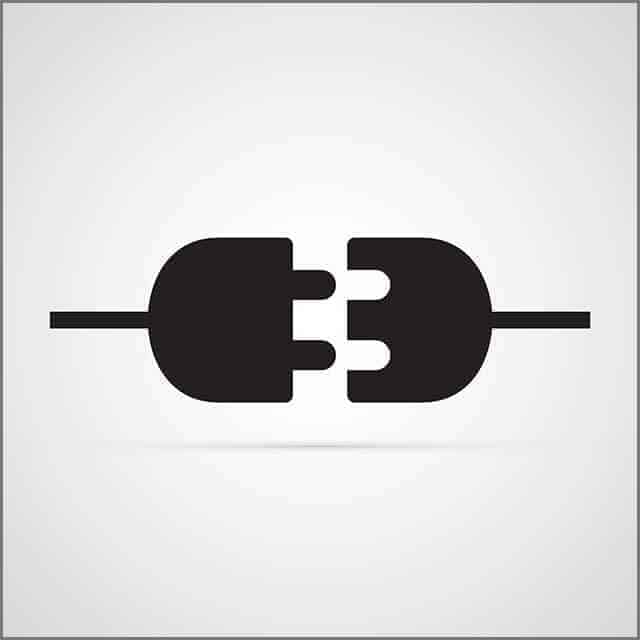 An HDMI output to VGA converter is generally an inexpensive cable. It is capable of transmitting an HDMI signal from a device to a VGA interface on a much older display. Since VGA is now growing scarcer with time, you should only use this connection choice as a last resort.
You should know that an HDMI cable can send both audio and video signals through the one cable. That said, VGA cables are only able to transmit a video signal. 
In case you want to have both audio and video, you will have to get yourself a converter that comes with a VGA cable, along with a separate audio cable or USB device that has audio capability. The process is pretty similar to VGA output to HDMI conversion.
Now, here's where it gets a bit tricky. You may either choose between male HDMI to female VGA converters or vice versa. That definitely will sound very confusing to anyone new to the technology world. However, there's no need to worry. The difference between a female and a male connector is pretty simple.
The idea is quite basic. Male cables or devices generally have a pin that sticks out. You have to add this into a plug or input. Female devices, on the other hand, come with plug-in holes which are meant to receive the male pins. 
The only exception to the rule is a DC Jack. In this case, the receptacle comes with a pin while the line comes with the hole.
Depending on your device ports and receptors, you can choose between either converter. The function remains the same. It only indicates the type of cable or input you have.
 

CHAPTER 7: Mini HDMI to VGA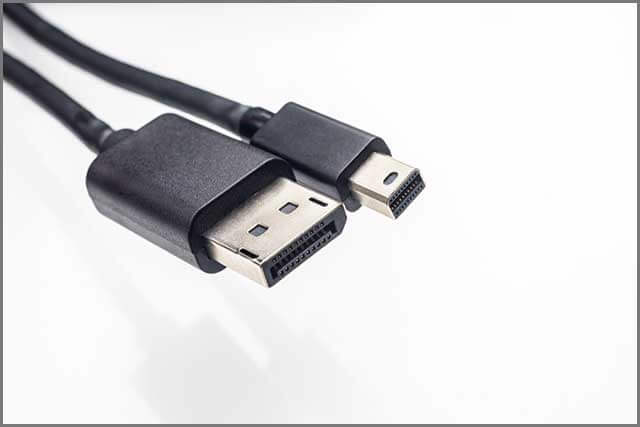 A mini HDMI to VGA converter is a straightforward device that can convert from HDMI to VGA. It allows you to use it with any VGA projector or VGA monitor. Similar to conventional converters, this device needs no power source and utilizes the basic technique of ready-to-play.
This converter is ideal for laptops or PCs that require a short connection distance. It's easy to plug in, simple to use and convenient for simple device conversions. These cables also have reduced the risk of damage with shorter connections.
Conclusion
In conclusion, VGA output to HDMI converters is positive in today's digital world. Nowadays you can find a large number of different electronic devices that can come with either port. So, such converters can help you transmit signals without any hassle or connection issues. 
Not just that, but VGA output to HDMI converters are finally becoming much more widely accessible.
Some useful tips and tricks to remember include always setting your television's image resolution to the ideal fit. It will enable your converter to work effectively. Contact proper professionals and experts in case of any issues. 
Different companies provide different converters, but it is helpful to know the main features of your converter.
Well, hopefully, this detailed guide has provided you with a better understanding of the digital world. Whether you're looking for some media playing at home or looking for some quick conversion solutions at an IT department for your job, this article should fill you in with the best conversion solutions and options.