If you are using an internet-enabled device, the chances are that you are using a USB type C extension cable type.
These cable types are unique and are relatively notable for high speed. There are many USB-type extension cable types, which are different from the regular USB cables around.
How to identify the difference between the ordinary cable and the type C extension cable? It is quite simple. The first thing that you should observe is length.
These cable types are longer than usual. However, there are still other notable differences. Read on! Do you want to know more?
Chapter One: Understanding USB Type C Extension Cable
What is the USB type C extension cable?
That is an extendable cable type. It aids in transmitting data and power.
USB Type C extension is sometimes mistaken for the micro USB cable.
How does it work?
The USB type C extension cable is compatible with several mobile phones, tablets, and computer types.
Chapter Two: Where to Customize the USB Type C Extension Cable
That is one question that seems to have no direct answer. Too often, you may ponder where to customize the USB type c extension cable to meet your expectations.
There are quite a handful of self-acclaimed professionals who claim to be service providers, but they do more harm than good in the long run. The big question is, "how do I discover good service providers?
There are different ways of discovering the right service providers.
There are options for asking around or using the internet to get the right service provider. One notable place to customize the USB type C extension cable is Cloom Tech.
Cloom Tech is a service provider with a distinguished history of delivering excellent service. At Cloom Tech, many seasoned professionals ensure that the USB type C extension cable is designed according to the specification given.
It may seem far-fetched, but in reality, it is not. It is very achievable, provided you give the necessary details.
How to write your discretion
The color you desire:
Everyone has a choice, and so do you. Specifying the kind of color, you fancy for the extension cable is essential.
Length:
 The cable length is always necessary for building specifications. To get the best type of design, Cloom Tech requires information on the type of cable length you need.
Compatibility:
USB Type C extension cables are compatible with many devices. So, it is pertinent that you specify the devices you want the extension cables to be compatible with.
Shielded or unshielded:
 This is another requirement to build the right design for you. At Cloom Tech, we are responsible for perfection. However, to achieve it, we needed to know how best to please you. Using the USB type C extension cable determines whether you settle for a shielded cable.
With all this information in place, be assured of getting the exact type C extension cable your design.
Nonetheless, our experts ensure that they provide an accurate guide and information. One such guide is to inform you of the advantages and disadvantages of the options you settle for.
In all, Cloom Tech provides a second-to-none service delivery. That is evident in all our interactions with prospective clients and customers.
We do not only tailor the design to meet your specification; we always walk with you to build a flawless and sustainable design.
Should our services be required, we are only a mile away from helping you reach your desire.
Chapter Three: USB Type C Extension Cable—Other Forms of USB
USB 1.0
This type of USB became famous in 1996. During its introduction, it was greatly accepted. One major shortcoming of this cable type is its rate of transferring data. It also does not ensure speed in data transmission.
Quite a several devices suitable for the USB 1.0 were a keyboard, mouse, and so on. That is because the devices did not use a large number of data.
USB 2.0
USB 2.0 is an upgraded form of USB 1.0. It performs at a faster speed and transfers a more considerable amount of data than USB 1.0.
One distinguishing feature of USB 2.0 is that it still works well with the USB 1.0 port. USB 2.0 effectively replaced USB 1.0 because of its modern features. Some devices, such as cameras and camcorders, made use of it.
USB 3.0
This USB type is better than USB 1.0 and USB 2.0. It transmits data at an incredible speed.
This USB type aids the transfer of data and information from a computer to other devices. It also connects with USB 2.0 and works well with it. This USB type is more efficient than USB 2.0 and makes up for areas where USB 2.0 is lacking.
Chapter Four: The Future of USB Type C Extension Cable
The important question is, "what is the future of the USB type C extension cable?"
Design
It is essential to state that this USB type is not new emphatically. Its existence dates back many years ago. The USB cable type evolved from the USB 1.0 cable type and grew to something better for its users.
Virtually all devices make use of the USB cable for various needs. Since this is true, there are still some concerns about the type C extension cable.
The changes that spring up from new USB cables give room for worry. Nonetheless, the design of the USB cable is to create a better function.
Recently, the USB cable design did not match the Lightning cable because of its latter features. The lightning cable appears thicker, while the type C extension cable seems fragile.
However, the cable is still favored over any other cable type and even introduces good designs to meet technological innovation.
Connection
The type C extension cable is virtually working on all electronic devices. That explains why many devices will be dependent on these cable types for the appropriate result in the nearest future.
It works well on smartphones, cameras, camcorders, and any USB-C port device.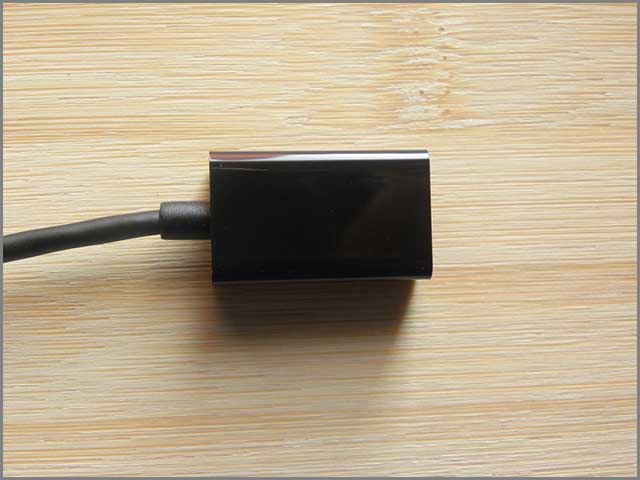 USB Type C Extension Cable–Conclusion
It is quite right that there are some cable types. Since this is true, the type C extension cable type remains relevant.
The cables are essential in homes, offices, and many places that require uninterrupted data.
It was a good read. The future of cable is also encouraging as it works on almost all electronic mobile devices.
If you require help getting the optimum custom cable result, we are your best bet for a top-notch service provider.