https://www.youtube.com/watch?v=1xuAiP_qcUs
You can send a high-speed Ethernet-style signal using your current coaxial cable through Multimedia over Coax Alliance. This cable is otherwise known as MoCa, and you can plug it into your router or cable box. This article discusses how you can use a MoCa filter, its importance, connecting it to multiple ports, and its capacities.
What is a MoCa Filter?
As a technology, Multimedia over Coax Alliance, MoCa, utilizes the open coaxial cables in some people's homes. Essentially, you do not need to run wires or drilling holes before using the MoCa filter since it produces an Internet home network. You will also get an ultra-high, low-lag, and reliable high-speed connection since you can wire MoCa technology. You will find this crucial for the online gaming and video streaming experience. Your home network will have 3.5 ms low latency and about 1 Gbps speed using MoCa WiFi Extenders or MoCa Network Adapters.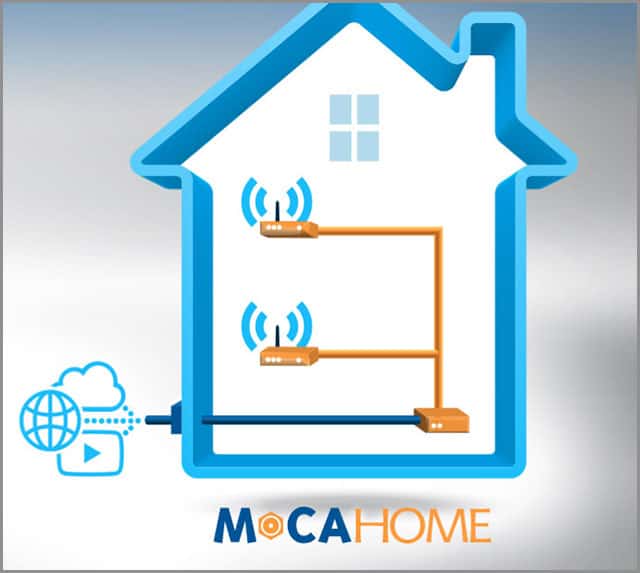 What Does a MoCa Filter Do?
With the demand for faster video streaming and internet service in today's technology, there are challenges worldwide with the internet and cable providers. MoCa filter is the solution to this problem. And When you have the coax cable entering your house, you may want to install a MoCa PoE filter. With the MoCA filter, you can:
Prevent the MoCA network from disconnecting from the antenna
Enhance the MoCa network performance
Prevent any mix-up when another person has a MoCa network close to your home
Keep the MoCA signals from your neighbors by isolating the signals from them
It is crucial to have an optimum location to install your MoCa filter. Thus, there will be a maximum loss of 55 dB with the way the MoCa network operates. This case will be between the client and master set-top boxes. As a result, it will meet the crucial signal level guidelines and MoCa path loss budget for MoCa communications.
Where to Install a MoCa PoE Filter?
If you're close to another house using cable internet service, you will need a MoCa PoE filter. However, you don't need MoCa security if you have fiber optic internet service. Either of the following has MoCa security for cable Internet service:
You will use a similar MoCa security key to program your MoCa devices.
Place a PoE filter at the tip of the coax cable. You will be able to prevent transmission to a nearby house.
Many people find the PoE filter relatively better and more manageable. There won't be any interference between your Internet and TV with the PoE filter. Better still, it will prevent transmission to your neighbors. MoCa PoE filter installation must be close to the coax cable before it connects to any devices.
Before Installation
It is essential to view the set-top diagnostic displays when you want to verify the MoCa performance. You can enter the diagnostic mode with the following.
Hold the button on the set-top power after pressing it until you see flashes from the power indicator.
Then, release the power button.
Hit again on the power button. You will then see the first diagnostic page.
Scroll down the MoCa diagnostic displays. You will see the name DRIVERS – MOCA SUMMARY PG1 on the first one.
You can press the control button of the set-top volume when you want to scroll through the diagnostic displays. It is about 86xx and 46xx, and the remote buttons on the Page Up/Down are around 164x set-tops.
Each MoCa set-top and its performance in your home is vital to verify the use of the diagnostic information. The version of the DVR set-top is critical to non-DVR set-tops, and as such, you may want to start with it. The non-DVR set-tops rely on it when the content distribution is for many rooms.
It is important to note that people refer to each set-top as a MoCa node, and they also talk about the local node when referring to a given set-top.
How to Install a PoE Filter with a MoCa Network
Some people find the PoE filter relatively better and easy. The reason is the PoE filter does not meddle with your internet or TV, and however, it may impact your MoCA signals from transmitting to nearby houses.
Ensure that you have the PoE filter at the point your coax cable passes into your home before it goes to other devices, like a cable modem or TV sets. You may not install another one if you have installed a PoE filter in your home.
Try to follow some of these steps when installing your PoE filter:
Make sure that you are not operating your internet or TV set because of interruption.
Ensure that you disconnect the coax cable close to the point it enters your home. The coax cable may connect to something else or goes into a splitter.
Join the same coax cable to the extreme point of the PoE filter.
Connect the coax connector with the other end of the PoE filter at the coax cable disconnection point.
Installation Problems and their Solutions
There can be some problems and a low PHY with many hoe wiring configurations. One of these problems has to do with the MoCa path via the amplifier. You can connect the MoCa device after a home amplifier, and the connection may also be with the initial split to the cable modem. Thus, there is a need for the MoCa device to traverse the home amplifier's reverse isolation. Furthermore, you can also distort your home amplifier with the MoCa signal from the other direction. As such, it will affect your CATV channels' video reception.
The solution to this problem is using a MoCa-compatible amplifier instead of the home amplifier. The MoCA signals can also bypass the amplifier through the CM path of a MoCa-compatible amplifier's passive output. With this, you don't need a new cable run.
Another solution is to re-route your cable wiring. By doing this, you can connect the MoCa device to the home amplifier's output.
MoCa Network vs. WiFi
Your internet performance improvement will be more than 300 percent over the standard WiFi system. This case is also completely wireless. Thus, you will have higher reliability with a wired connection, and there will also be faster speeds and lower latency.
With WiFi, you will need an experienced technician for the installation. This situation depends on the WiFi network's company. It is essential not to take a big project lightly, even though the structure tends to be visible. WiFi also has higher latency that can cause signal interruption and delays. You may also need to buy a cable, which is extra accessories and equipment.
MoCa Benefits
Easy to install, unlike WiFi
Less interference prone unlike powerline networking or WiFi
No need for potentially unreliable and performance reducing WiFi extenders
Allows lower latency and higher quality.
Conclusion
Several cable companies are using MoCA technology. As such, users can stream video more reliably and also extend their WiFi. The point-of-entry filter is a piece of equipment you must know. With it, you can keep your MoCa signal out of your neighbor's home. We have expert technicians that can help if you're not satisfied with your business or home's wireless data transfer speed. With custom design, you can get the needed solution to max out the WiFi speed to the greatest extent possible. Our technicians will also take your WiFi experience to the next level through device installations.