If you are using a cable to connect or charge mobile and compact gadgets like mp3 players, smartphones, cameras, printers, or GPS devices, then most probably, you are using a micro USB cable.
Micro USB cables can be of different types.
With the many choices out there, it's common to get confused with many things to consider.
How do you know which micro USB cable to use with different gadgets, and what are the types?
In this guide, we will tell you all you need to know about USB micro cables so that you can always pick the right cable for your purpose.
Chapter 1 – What is Micro USB Cable?
A micro USB cable is the smallest form type of the  Universal Serial Bus (USB) and comes with two connection types and USB 3.0.
Micro USB cables provide convenient means to connect various devices and plug them into your chargers.
Micro USB cables are useful for devices where you cannot use standard or Mini USB connection ports because of their size or usability.
All micro USB cables provide the same performance as you would expect from a standard-size USB cable.
In the next chapter, we will discuss the market's different types of micro USB cables.
Chapter 2 – Types of Micro USB Cables
Before diving into the types of micro USB cables, let's learn a bit about the USB connection standard.
USB cables were introduced in 1994 by some tech companies to provide a unified connection standard for transferring data and electricity.
These cables are widely used today for different devices and come in different generations like USB 1.0, USB 2.0, and USB 3.0.
The USB 1.0 and 1.1 can transfer data at 12 Mbps, which is mostly outdated.
USB 2.0 is the most popular cable, capable of achieving 480 Mbps transfer speeds.
The USB 3.0 can clock 5 Gbps, while the newer USB 3.1 can reach 10 Gbps data speeds.
USB cables feature forward and backward-compatible technology, which means you can use the cables irrespective of their generation (USB 2.0 or USB 3.0) as long as the connectors are the same.
The cables will automatically adopt the lowest USB standard when using cross-generation devices.
Micro USB cables are also classified into USB-A, USB-B, and USB-C types and feature different connectors.
You can differentiate the cables with your eyes, but you can't tell whether it's a USB 2.0 or USB 3.0 just by looking.
The Common Types of Micro USB Cables Out There for You to Choose From
Here are the common types of micro USB cables-
1. Micro-A USB Cables
On the Go (OTG) devices commonly use the Micro-A USB cable and differ from the normal USB connection.
You can establish communication between two devices using Micro-A USB without needing a computer acting as a mediator.
Micro-A USB cables come with a female, rectangular-sized connector.
You can easily identify a Micro-A USB cable by looking at its compact 5-pin design and white receptacle.
Micro-A USB cables often are compatible for use in conjunction with Micro-B USB gadgets.
The OTG devices normally have a Micro-AB socket which provides ports for supporting both connection types.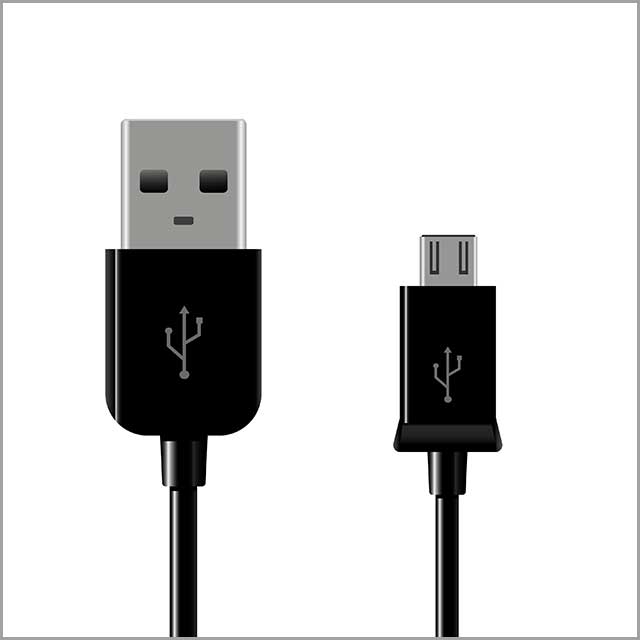 2. Micro-B USB Cable
The Micro-B USB standard is found in most smartphones and various small electronic gadgets.
There's no difference between USB 1.1 and USB 2.0 in the Micro-B ports case; they look the same.
The Micro-B USB cable is available with both male and female connectors, so you can use devices using different connection types.
Generally, you will see a female connector on smartphones, whereas the cable comes with a male connector.
Micro-B USB connectors appear like a half-hexagon in shape, as the ports and connectors feature tapered edges.
Generally, the cables have a black-colored receptacle and portable 5-pin design.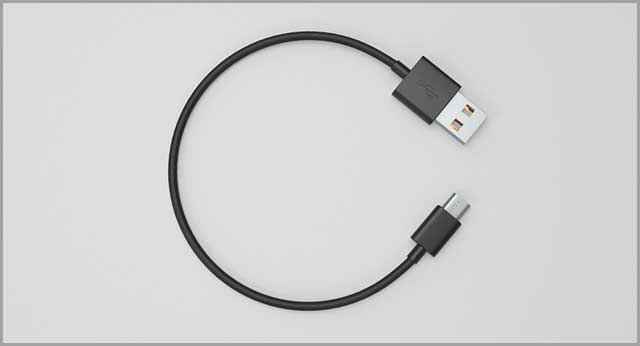 3. USB 3.0 Cables
USB 3.0 cables can be compatible with both Micro-A and Micro-B USB ports.
The cable connector size of USB 3.0 is a bit bigger than USB 1.0 and USB 2.0 standards and suitable for handling the high transfer speed of USB 3.0.
Remember that Micro-A and Micro-B don't use the same connection standards.
The new generation of USB 3.0 standards presents a double-socket connection port.
USB 3.0 devices generally use a cable divided into two connectors to ensure backward compatibility.
You can use one connector for older Micro-A or Micro-B cables, while the other is reserved only for USB 3.0 connections.
Many new smartphones have started using USB 3.0 as it offers a 10 times performance increase compared to USB 2.0.
You can also take advantage of improved power efficiency and additional features like USB streams to leverage data throughput for storage devices
Smartphones using USB 3.0 generally have dual-mode device connections.
The functionality enables you to use the single port as a peripheral port while also playing the part of a host port.
Now that you know about different micro USB cables, let's learn more about their applications.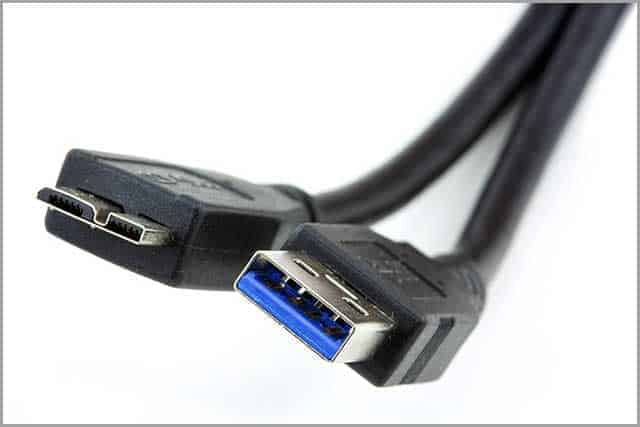 Chapter 3 – Micro USB Application Options
You can use micro USB cables for a wide range of applications.
Can you even find a micro USB to HDMI cable to access all your favorite videos and movies directly?
Please keep reading to learn more about micro USB cables and their applications.
1. Micro USB to HDMI Cable
Tablets and phones have displays to help you watch movies, play games, or see videos.
But for many people, the screen size is too small, and they need something bigger!
Micro USB to HDMI cables enable you to connect MHL-enabled tablets and smartphones with TVs or other display devices using the HDMI port.
It is a convenient and cheap method and doesn't need you to get lost in a mess of cables.
The micro USB to HDMI uses the micro USB port of your tablet or smartphone and passes the signal to the adapter, which converts it to HDMI format to connect with your TV.
If your TV doesn't support MHL, you must connect a USB power cable to the converter, which provides a charge to your phone or tablet.
You can use your TV display to play games, browse the internet, watch movies in HD, see photos, and more.
The micro USB to HDMI cable supports both video and audio.
The recent standard of MHL can provide 8-channel surround sound and even play videos at 4K resolutions.
Older versions can support 1080p video formats with 7.1-channel digital audio.
Before buying the micro USB to HDMI cable, you should check if your tablet or phone is compatible with MHL.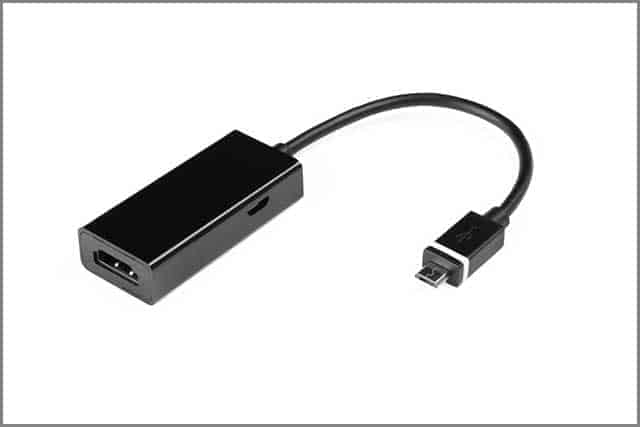 2. Micro USB Extension Cable
Do you find the length of your micro USB cable too short? 
Can't charge your phone sitting on your couch as the cable doesn't reach the wall power outlet?
Using a micro USB extension cable, you can resolve your problems in an instant.
The extra length of cable serves as an extension between devices or cables and helps you cover more area than you can with a single cable.
The extension cables have a micro USB male port and a micro USB female port.
The extension cables can support USB 2.0 or USB 3.0, so you should consider your data transfer needs before choosing one.
The connectors at the end of the micro USB cables also vary.
You can find micro-A ports, micro-B ports, and some newer versions that also come with a Type-C port.
So it's necessary to check the ports of the devices you want to connect before buying a micro USB extension cable.
Some solar panels also use micro USB cables; the extension cords can help establish connections over increased distances.
3. Micro USB to Micro USB Cable
Micro USB to micro USB cables connects two devices to transfer data or power.
For example, you can connect two tablets, one tablet, and a smartphone or two smartphones to exchange data or charge the device.
Micro USB to micro USB cables have micro USB ports at both ends.
One end of the cable is generally labeled as "Host," which you need to plug into the master device.
The cable carries power from the master device at the host end to the other device, while you can transfer data both ways.
The cables come in handy when you don't have a charger nearby to emergency charge one device by sourcing power from another.
You can also establish a direct hardline connection between devices using the micro USB to micro USB cable and eliminate the need for extra adapters and lag in performance.
The device connected to the "Host" port must support On the Go (OTG) functionality.
Most Android smartphones and tablets are OTG compatible, so you can be sure your device can use micro USB to micro USB cables.
Micro USB to micro USB cables have a wide range of applications.
Besides connecting tablets and smartphones, you can connect external hard drives or SSDs to carry out the data read and write function.
You can hook up other accessories using a micro USB to a micro USB cable.
For example, cable connects keyboards, cameras, and controllers to your tablet and smartphone.
The accessories must have a micro USB port so that both devices can work without glitches.
We have now discussed various types of micro USB cables like micro-A, micro-B, and USB 3.0.
Recently a new variant is available in the market called USB Type-C.
In the next chapter, we will discuss Type-C cables and find their difference from micro USB cables.
Chapter 4 – The Difference between Micro USB and USB Type-C
Are we looking to choose between a Micro USB and a USB Type C?
You aren't alone – many make that choice each day.
While it was the former earlier, it is the choice for many these days.
We will take a look at why.
What is USB Type-C?
You can find USB Type-C in new smartphones, laptops, and tablets.
The new standard is slowly evolving to replace the older USB standards and even works for other technologies like Thunderbolt and DisplayPort.
USB Type-C features all the new improvements, and some smartphones have even replaced their 3.5mm audio jack with Type-C connectors.
Type-C also supports new USB standards like USB 3.1 to achieve higher transfer speeds and improve power delivery using the USB connection.
The USB Type-C cables have a new type of connector, similar in size to a micro USB connector.
USB standards have moved from 1.0 to 2.0, and now we have USB 3.0, but the connectors never changed.
USB Type-C introduces a new connector that meets the small needs of smaller and thinner devices available today.
You can also plug in a Type-C cable without checking its orientation, as it's reversible.
Most of the current devices have been transformed into USB Type-C, to don't need to carry around a bunch of different USB cables for different devices.
USB Type-C also improves the power delivery over older standards like USB 2.0, which can carry 2.5 watts of power.
Type-C increases this limit to 100 watts and uses a bi-directional technology to send or receive power while you can exchange data simultaneously.
Some new laptops like Google Chromebook Pixel and MacBook provide USB Type-C ports for charging.
In the future, all devices can switch to Type-C to make charging and transmitting data convenient.
Now let's check out the differences between micro USB and Type-C.
Micro USB cable VS USB Type-C cable
Micro USB cables generally have a micro-B USB connector at one end and a rectangular-shaped Type-A USB connector at the other.
Most micro USB cables use the USB 2.0 standard, while some new smartphones feature the USB 3.0 standard.
You can't connect micro USB cables interchangeably, and they must fit in one way.
There are two hooks on the lower side of the connector to keep the cable in place.
Micro USB connectors were introduced as an industry standard to replace the proprietary connectors used by brands like Samsung and Nokia.
USB Type-C cables have a roundish, oblong-shaped connector, which promises to bring unity in the field of different connectors.
Though it looks bigger than the micro USB connector, it is more streamlined and compact.
The Type-C connector is reversible, which means you can connect it any way you want.
You don't have to flip it numerous times to ensure the right side goes in!
USB Type-C connectors mostly use USB 3.0 and 3.1 standards, which means they can offer better performance than micro USB when it comes to data transfer speeds (5 Gbps to 10 Gbps).
It can also support up to 100 watts of electricity, enabling you to charge even your laptop or cameras.
Some manufacturers offer Type-C connectors but use USB 2.0 standards due to the low power requirements of smartphones or tablets.
USB Type-C can replace the old Type-A connectors in devices like tablets, smartphones, laptops, cameras, HDMI, game controllers, scanners, printers, and more.
USB Type-C is more versatile than micro USB and is not limited by design.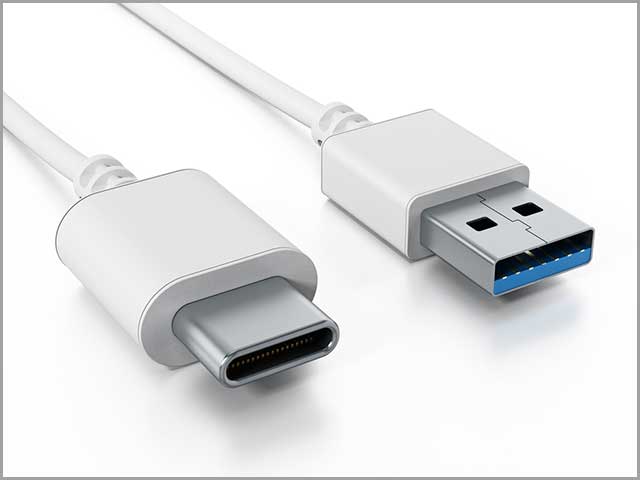 Conclusion
Micro USB cables are still widely used to connect tablets and smartphones and charge devices worldwide.
We at Cloom Tech can help you know more about micro USB and the implications of manufacturing cables based on the standard.
Our expert and professional team caters to businesses of all sizes and helps them meet their custom micro USB needs.
We can deliver high-quality cables accurately matching the specifications of your wiring diagram with a quick turnover time.
Contact us as soon as possible for a private consultation to know more.