General Motors is the company that makes the entire family of LS engines. You'll find budget-friendly options with tempting prices. Some engines, such as LS3 and LS7, are costlier. On the other hand, they justify the money spent on their performance. Do you need a modern LS engine swap? If yes, you might worry about how to deal with the LS Swap wiring harness! Now, don't hesitate to start reading and become an expert on this swap! This guide will discover everything you should know.
What LS Engine Swap Customizations Exist?
If you secure a clean installation, the LS engine will perform flawlessly. Therefore, check the potential customizations for LS engine swaps!
LS Swap Wiring Harness–Motor Mounts
You'll need an adapter plate to connect the motors. Put them on the engine block to tie it to the cross member. Additionally, you can pick between plates with stock location and adjustable models. You might need to move the engine from the original position. So, make sure to plan any changes carefully.
LS Swap Wiring Harness–Computer and Wiring Systems
You can rewire the existing harness systems. Additionally, you can use custom setups or standalone harnesses. All these choices work well. Therefore, it depends on your skills. Enthusiasts might go with rewiring, while the additional options are better for beginners. You can find many automotive wiring harnesses available.
Transmissions
Caption: A closeup look at the power transmission gears box
The market offers a wide choice of units. Therefore, the first step is to choose between two types:
Automatic transmissions. You can go with 4L60E, which has great value for money. On the other hand, 700R, TH400, and TH350 need a flexplate adapter.
Manual transmissions. The experts suggest TR6060 and T56. They are versatile and easy to install. On the other hand, these aftermarket transmissions require extra work.
LS Swap Wiring Harness–Fuel Systems
If you are a Chevy hardcore fan, you need a pressure regulator. Furthermore, there should be optimal flow in the fuel pump. That implies you should use fuel injectors, so make sure to install that option. It would help if you also had an intake pump. Thanks to that, you'll avoid problems with gas starvation when you have little fuel in the tank.
Gauges
If you want info about the events in your car, you need gauges. Therefore, pick a suitable unit. You can pick between two types:
Mechanical gauges. You can put them on the engine block. Therefore, all it takes is to find an adapter.
Electronic gauges. These are even easier to install. So, they are suitable if you don't have advanced knowledge about gauges.
Exhaust Systems
Caption: An exhaust system in a modern racing vehicle
You start by checking the exhaust system on your actual engine. The market offers many additional options for a new system. On the other hand, each unit you select will need length adjustment. The experts suggest going with headers. That's because they are better at getting more horsepower than factory intake manifold connections. The downside is they might be loud.
Carb Conversions
You can consider a carbureted setup. So, it requires a carburetor for the LS engine. Fortunately, you can pick from many models. If you pick a carb, you won't need some wiring and knock sensors. On the other hand, get a control box. It allows running the ignition system.
Steam Tubes
The purpose of these parts is to stop overheating in the engine heads. Therefore, you want a perfect connection to allow air to leave safely. The air usually goes to a radiator or water pumps housing and spacers. Additionally, most configurations need uncapped steam tubes.
LS Swap Wiring Harness–How to Run an LS Engine?
Caption: A car engine closeup
You have multiple options for running LS engines. Therefore, it's all about finding one that fits your preferences.
Use a Carburetor
These components have jets. Therefore, they can boost the gas and move it to combustion chambers. The carburetor has a venture that pulls air. The amount sucked will affect how much fuel goes through the jets.
The problem is that there's no option to assess the ratio of fuel and air for each cylinder. So, that increases the emissions. That is why carburetors aren't the most common option these days. On the other hand, this variant is more affordable and easier to install. Furthermore, it can last longer than EFI, which is why professional drivers prefer it.
EFI – Electronic Fuel Injections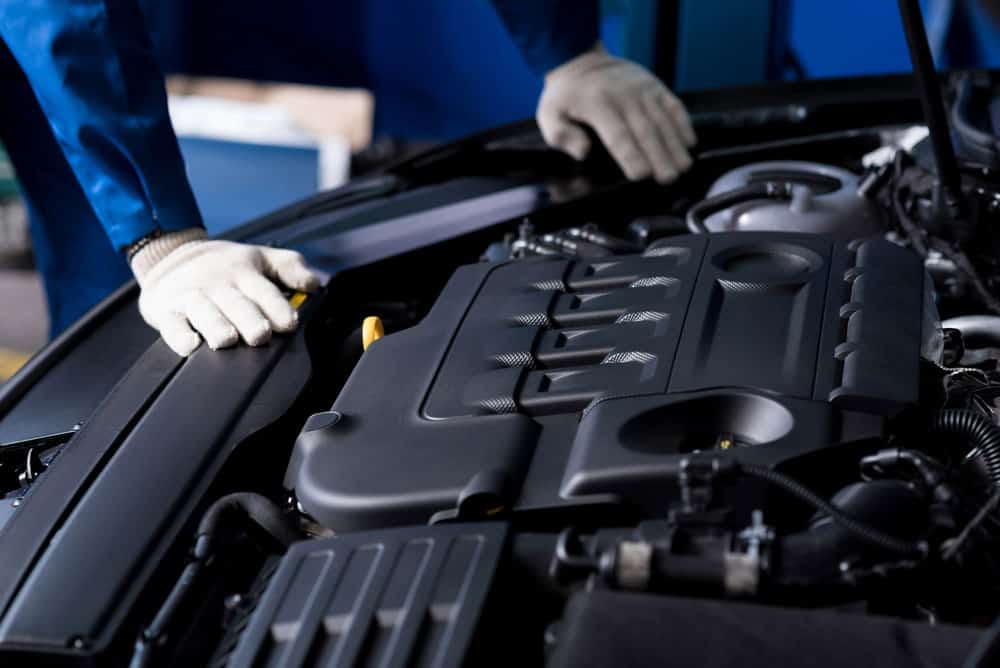 Caption: An engine fuel injection nozzle
Do you want your engines to provide the best performance? If yes, EFI is the right way to go. Fuel injection involves using an injector to introduce fuel to the engine with internal combustion. As for the LS swap wiring harness, you have three options.
Retrofit the Stock Harness
This option demands advanced knowledge about wiring and your factory harness. Therefore, the experts don't recommend it if you don't have previous experience. If you still decide on this upgrade, make sure to understand the process first. You don't want to enter the project without the required equipment and knowledge. That often leads to failure. Furthermore, you might risk.
Standalone Wiring Harness
A standalone wiring harness is an option that only offers basic coverage. Therefore, you can use it for engine control and nothing else. If you compare it to a factory unit, you'll notice its compact size. Furthermore, a standalone wiring harness comes with fewer connections. On the other hand, that means it should run fuel management or cruise control.
The box installation is simple but requires patience. If you know how many connections you need, secure enough time. That way, you'll execute everything flawlessly when setting the standalone wiring harness.
Custom Harness at Cloom
Caption: Manufacturing wiring harnesses
Do you know your exact harness requirements? If yes, you can contact Cloom and place an order. And if you aren't sure about the best setup for your application, Cloom experts can help. Our team has advanced knowledge and extensive experience with LS wiring harnesses. Therefore, we are your perfect partner when choosing the desired assembly. So, don't hesitate to contact us today with your specific harness requests! We'll also guarantee the shortest delivery times.
How to:4 wire LS Swap Wiring Harness conversion
Caption: Assembly a wire harness with connector housing and terminal
Are you looking to convert a 4-wire LS wiring harness? If yes, you should get enough time for automotive projects. It's sensitive work, and you want to focus on it. On the other hand, it's not harder than a 5th-grade science fair project.
Here are the steps to follow:
Make a photo of the current installation. You can make as many images as you want. Furthermore, use wires with labels and masking tape to figure out the difference between connections.
Remove everything from the car. A socket wrench is suitable for taking out terminal clamps. Additionally, take off the negative ones first. Finally, get the harness out of the car.
Apply the converter. Your conversion kit should come with a manual. Therefore, you should follow it to install the part.
Place the new setup. Make sure you get each wire into the right socket. Furthermore, double-check because you want everything to work.
LS Swap Wiring Harness–What Accessories Does the Adaptation Require?
Wiring up the engine is the first step. Next, you want to connect the extras. Here is a list of major accessories you could need!
Gauges
The manufacturers route all gauges through the center console. On the other hand, that wasn't the case with earlier models. That's why retrofitting new gauges might need a lot of effort. Therefore, you should ensure compatibility. That includes finding suitable tachometers and speedometers.
Tachometers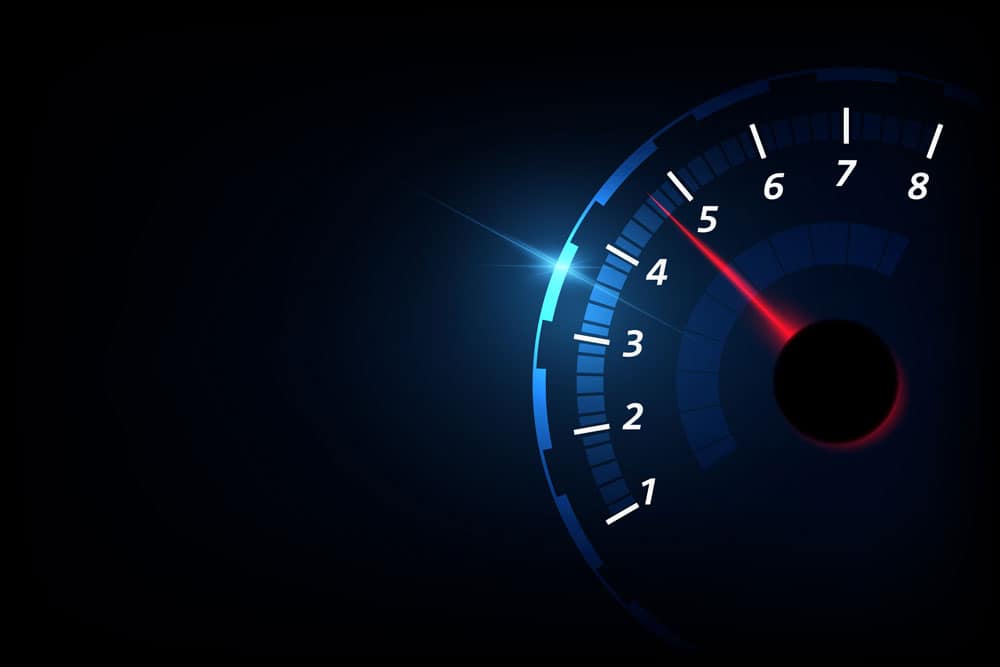 Caption: A vector illustration of a tachometer
This part is essentially a gauge. It shows the engine's RPM, which stands for revolutions per minute. Therefore, they are useful in cars with a manual transmission. Are you a driver that takes the car's potential to its fullest? If yes, you'll need to learn if you are overworking the engine.
You might need an adapter to set an old stock tachometer. That's because it doesn't have the same signal modulation. Therefore, you might need a module. If you do, make sure it fits your product.
Speedometer
Do you have automatic transmission? If yes, you'll do with an electronic aftermarket speedometer. The computer sends its signals via the VSS system. You can use a compatible cable-driven speedometer for a transmission drive by cable. Some units require an adapter, which requires extra work.
LS Swap Wiring Harness–Oil-Sending Part
This is another area that could need adaptation. Therefore, you should find a place to set it. You can put it on the pan on top of the filter.
The available bypass fitting options include:
Dome top
Tapped and drilled
Blank boss
Chevy hardcore fans know that 2005-up engines have a dome cap. The models from 1998 to 2002 have a boss, and the earlier ones have a drilled and tapped factory thread.
LS Swap Wiring Harness–Drive-by-Wire Systems
This part confuses many users. If your modern engine has this system, it has a unique throttle body and pedal. Furthermore, you might find a TAC module. The problem is you can't swap these parts. The drive-by-wire should have the same items to work. You can only pick a different module, and that's only if you adjust the computer, too.
You'll find Corvettes had a TAC module separated from the pedal until 2004. GM applied a drive-by-wire pedal in 2005. Therefore, the swap only needs a throttle body and pedal. You'll find SSR trucks using a TAC module mixed with the DBW pedal. On the other hand, a 2007 Trailblazer only has a pedal.
Users will need conversion engines for adjustable pedal options on Vortec-powered trucks. The driver can set the pedal based on their height. The problem is that GM changed truck settings a lot over time. Therefore, checking things with an expert is vital.
Conclusion
That rounds up the basics of the LS swap wiring harness. As you can see, a perfect connection guarantees saving money on guess and a better experience when driving. So, if you have any questions or need assistance with cable assemblies, feel free to contact us today!