Custom Cable Assembly​ Manufacturer
As a custom cable assembly supplier with 10 years' experience.
Provide you with cable assembly solutions that are both cost-effective and custom-made to high quality.
Skyrocket Your Business With Professional Cable Assembly Company You Can Definitely Trust.
We Customized Complicated Cable Wire with IATF 16949 & ISO 9001.
Your Reliable Custom Cable Assembly Supplier in China.
Cloom offers a wide range of quality cable assembly, custom wire harness, and custom hybrid cable to meet the needs of today's industrial equipment. Our custom cable assembly solutions are manufactured to fulfil your unique application requirements from a single source.
As a skilled custom industrial cable assembly manufacturer, Cloom is familiar with your cable assembly applications. Taking into account all of the variables, Cloom can help design your custom cable solution.
For harsh environments, we retrofit existing cables with more robust connectors, shielding, and carriers to improve the cable and connector lifespan.
Cloom is a cutting-edge company that ensures all teams are in touch with each other throughout the manufacturing process. They have access to trusted suppliers and are able to understand industry-specific needs, helping them accomplish any project with ease.
Our production facilities in China have been operating for more than 20 years and are ISO certified.
We're committed to creating the right solution for customer requirements. We offer our customers everything from cable designs to final manufacturing and electrical safety testing- all with an eye towards meeting your special requirements.
We offer quick availability of off-the-shelf cable assemblies that are already assembled.
We're dedicated to meeting the needs of all customers with quick response times, low cost, less production time, and superior service throughout the production process.
Custom Cable Assembly​ For Specific Applications
Based on customer design and print requirements.
We can assist with cable and connector selection, layout and manufacturing techniques, and computer-aided design (CAD).
Cable Assembly LLC Industries Served
Electrical cable assemblies
Coaxial cable assemblies
Multi-conductor interface assemblies
Connector-to-board assemblies
Power transmission assemblies
and more
Custom Cable Assembly Capability
Material: All materials are compliant with Rohs
Connectors: Tyco, Delphi, AMP, Molex, JST, JAE or according to your requirements.
Colour: Orange or OEM colour
Certification: TUV, ISO9001, T/S16949, Rohs, approval
MOQ: Small quantity can be accepted
Sample: Sample can be provided for evaluating
Application: Automobile, automotive and Industry.
Payment: 100% TT or PayPal
Service OEM ODM products are welcomed. We accept customization according to your requirements.
Delivery Time Production capacity to ensure the delivery time.
1,000+ Customers Over The World
After ten years of powering subjects, we've fine-tuned the custom
wiring loom services
and are committed to helping you simplify your workflow, launch faster, and make your business boom.
I'm very pleased that Zhijiazhuang Cloom Tech reached out to my business offering high-quality custom wiring solutions. The service and quality provided continue to impress me.
Jasper Parker
CEO
A very responsive sales team and the product worked exactly how it was advertised. Great Company to work with.
Jerry Reedy
CEO
Custom Cable Assembly We Can Do​:
PCIe cable is a cable that is very efficient for connecting different electronic devices. Most times, it is between a computer and peripheral devices.
The PCIe cables are very effective in lowering the latency level and the rate at which data transmits from one device to another. it is more effective than PCI and PCI-X.
PCIe cables are suitable for many devices. It is very compatible with laptops and some mobile devices. The ease in making use of this cable type with peripheral devices is commendable.
Building a custom-made PCIe cable is the easiest way to attend to all the issues you experience while making use of the cable.
The development of MIDI has changed the way we listen to electronic music today. Earlier, a musician could not plug two instruments of different brands to make music.
But with MIDI, you can connect several of them to create music. From notes to vibrato, the cables are capable of carrying all kinds of messages.
So, how can we use MIDI cables to their full potential? Contact us to custom Any types of MIDI Cable for your project.
The world might be going wireless, but we still largely depend on cables to transmit information from one corner to another. HDMI cable plays a large role in this regard, and you will find them in a variety of settings, including homes and offices.
You will have no problem finding an HDMI cable, but it can be quite a challenge to find a cable that meets all your requirements. It is why it may be a good idea to opt for custom HDMI cables. We can custom Micro HDMI cable, HDMI Extension cable, etc.
There are several kinds of monitor cables, but their primary purpose is to display the images. All of them carry digital video signals on them and help with the display of the computer.
The types of cables are VGA, DVI, HDMI, Display Port, and USB. Out of these, HDMI is the most popular and compatible monitor cable. Not only it can connect your computer monitors but also TVs and other screens. Monitor cables connectors help connect incompatible display units to others. They can also connect incompatible display units to power sources.
Coaxial cable has widespread commercial use in the telecommunication, cable TV, and internet industry.
Different types of coaxial cables can be customized in our company, including Flat Coaxial Cable, 100 ft Coaxial Cable, RG6 Coaxial Cable, Coaxial Audio Cable, TV Coaxial Cable, White Coaxial Cable, 75 Ohm Coaxial Cable, Coaxial Digital Audio Cable, Digital Coaxial Cable, Coaxial Cable to HDMI, etc.
Whatever be your installation type- cable TV, internet, CCTV, other audio-video applications- you know which coaxial cable you will need for your project.
We manufacture high-quality coaxial cables and customize it accurately according to your specifications. Get your coaxial cable from the industry leader.
PCIe cable is a cable that is very efficient for connecting different electronic devices. Most times, it is between a computer and peripheral devices.
The PCIe cables are very effective in lowering the latency level and the rate at which data transmits from one device to another. it is more effective than PCI and PCI-X.
PCIe cables are suitable for many devices. It is very compatible with laptops and some mobile devices. The ease in making use of this cable type with peripheral devices is commendable.
Building a custom-made PCIe cable is the easiest way to attend to all the issues you experience while making use of the cable.
Instrument cables are versatile because they come in handy for numerous applications like transmitting data and signals, as well as power transmission. As a manufacturer, we provide custom solutions for all your wiring and cable needs.
However, merely offering products is not enough; we need customers to be informed and aware of how they can make the best purchase decision.
Custom Guitar Amp Plug Cable
A bad guitar cable holds power to make the sound dull and boring. If the cable connects the guitar and the amplifier well, it will also help the voice sound better. Sometimes, with a bad cable, the voice can sound booming and distorted, which automatically takes away some charms.
The customization is the best option. If we customize guitar cable, then we will not have anything to worry about anymore. You can custom from Cloom Tech directly.
The USB printer cable is a cable that is one of the most common forms of printer cables. The USB printer cable is very efficient when transferring data using a very high speed. Additionally, the wires are also handy for printing various materials in bulk.
We assist in making the custom-made USB printer cables available to you for your project at the right time and place. When you provide us with your information, we deliver it promptly irrespective of the distances.
Custom USB Transfer Cable
A SATA Cable connects storage devices like a hard disk, optical drive, etc. in a computer to a motherboard.
There are numerous advantages with making use of USB transfer cable. It is not dependent on internet services to function. More so, it is readily compatible with devices that make use of USB ports.
If you are desirous to get a reputable company to meet your needs and supply the right custom-made cable to you, trust CLOOM Tech to do the job for you.
CLOOM Tech possesses the right skills and expertise to help your project customize the USB transfer cable.
Custom XLR And TRS Jack Cable
XLR cables are a form of balanced cables that possesses three conductors, such as the negative, positive, and the ground signal.
Another name for the TRS cable type is insert cable. TRS cables are also pro-audio devices.
Cloom Tech possesses the most excellent hands in the industry to assist you with assistance on the way. Our services include customizing XLR cable and TRS cable, providing the right material for the job as well as appropriate professional help.
Assemblies of ribbon cable are widely used in computer's internal components and parts like floppy drives, hard drives, and CD drives.
We can also use ribbon cables to build connections between moveable components like medical equipment, robotics, print heads, measurement equipment, and other electronic products.
One of the most significant advantages of ribbon cables' usage is their termination ease, and you can bring mass termination with ribbon cables by using the IDC connector by keeping fixed, constant, and controlled spacing.
So some of the ribbon cable types are IDE ribbon cable, DSI ribbon cable, HDMI ribbon cable, Raspberry Pi ribbon cable.
RCA cables are cables that are essential for entertainment purposes. The veracity of these cable types is very evident in homes and offices. Its importance is second to none as it helps to ease the transmission of audio sounds.
RCA cables are vital in that it helps in transmitting audio signals. More so, there are possibilities that this cable type will transmit video signals with suitable means.
Save your time and rely on Cloom Tech to help you build the right type of RCA cable for your project.
Custom Brass VGA or DVI Cable
Many types of computer cables connect the different components of the computer with each other. Here are some of the most important types of computer cables that you must know. You will see that many devices use these cables in different styles and designs.
Types of Computer Cables: VGA cables, DVI cables, HDMI cables, Ethernet cables, USB cables, Power cords, Display ports.
With Cloom Tech, you get the cable you need, with a
professional customer service you will love.
A custom microphone cable is an integral part of a powerful and productive audio equipment setup. Whether it's proper custom speaker cables, or custom microphone cables, audio cables built for your particular needs are a must.
Whether it's for use in a stage production or at a home recording studio, a custom microphone cable is crucial to your project. If you're all in on whatever audio project you've put together, the right components must be in place. A custom microphone cable transmits a sound signal with peak efficiency and efficacy.
FireWire cables are a premier option for those looking for unparalleled data transfer speeds. They are especially useful when connecting multimedia devices such as video-editing equipment and camcorders.
FireWire cables also transmit and transfer power while transferring data.
Custom FireWire cables are the perfect solution for networking problems where there is no stock solution. They can help provide peak networking capabilities for a cache of devices and computers, both new and old.
Cloom Tech is your one-stop-shop for intuitive wire harness and cable assembly solutions.
Have you ever seen the inside of a custom PC cables? Its neat organization can amaze just about anyone. Colour-coded wires neatly tucked away and bound to keep from tangling; this aspect holds more than just aesthetic value.
When you use custom PC cables instead of regular sleeved cable extensions, it saves a lot of time and effort. At the same time, it provides a cleaner finish.
Nonetheless, just getting custom PC cables isn't enough; you need to invest in the right product from a reliable manufacturer. Contact us today to customize the PC cable for your project!
Display cable has many types, including LVDS Cable, EDP Cable, Capacitive Touch Cable, Backlight Cable, FFC, FPC, etc.
If you need more information about display cables and would like to talk to an expert, feel free to contact us. We can help you find the right display cable for your needs, and even offer customizations that will blend in with your project requirements easily.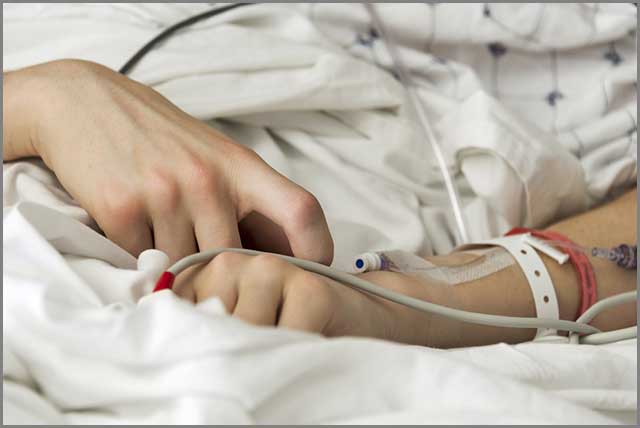 A place where life or death situations unfold needs to be equipped with highly durable and reliable equipment. The equipment needs to be in top shape at any time in preparation for any emergencies that might require their use. Hence, a medical cable must be manufactured with strict adherence to industry standards.
Custom medical cables are medical cables uniquely designed to meet your specifications and environmental conditions. You get to specify your requirements such as the material, thickness of the conductor, length, wire configuration (stranded or solid), jacket, connectors, and even colour that best suits your environment.
We help you simplify the nature of your medical cable assembly, and enhance the user experience of your medical devices.
Custom Flat Flexible Cable
FFC cable is one of the essential parts of the electrical appliances we are so fond of in the current age of technology.
FFC is tiny, flexible, and can be freely bent and folded, which will help to reduce the space needed in electronic devices and reduce design costs. They have high rest resistance (110 degrees Celsius) and low connection resistance (20 m or less).
FFCs also have the added advantage of being cables with the property that allows good heat dissipation and weldability. It is also easy to use because it can be very easy to install.
Embedded DisplayPort (eDP) is a display panel interface standard for portable and embedded devices. It defines the signalling interface between graphics cards and integrated displays. The various revisions of eDP are based on existing DisplayPort standards. However, version numbers between the two standards are not interchangeable.
In any project that involves a display device, the DisplayPort cables can be an integral part of that arrangement. The success of any project depends upon all the components, so you cannot ignore the importance of DisplayPort cables in any device arrangement.
Waterproof Cable is a multi-conductor cable that is designed to be used in a wet or aquatic environment. The waterproof cable is built using specific jacket material that can function in a wet environment. Aside from the jacket material of waterproof cable, the use of water blocking tape or water blocking fillers must be considered during the design phase.
Cloom Tech specializes in custom waterproof wire and cable assemblies. We have designed a world-class waterproof over IP68 products, is a trusted waterproof design expert.
There are four major types of audio cables. We have the Analog RAC cable, speaker cable, optical digital cable, and coaxial digital cable.
Audio cable connectors are electromechanical devices that link the audio cable with the output device. These connectors come at different prices and different quality levels. The basic types of audio cable connectors are Analog audio connectors, Digital Audio Connectors.
Our services include guiding and working with you in your choice of audio cables and connectors. We provide a seasoned insight into the world of cables.
SATA or Serial ATA or Serial Advanced Technology Attachment was introduced as an IDE standard for connecting hard drives and other optical drives to a motherboard in 2001. Any cable that is compatible with the IDE standard is called a SATA cable.
A SATA Cable connects storage devices like a hard disk, optical drive, etc. in a computer to a motherboard. SATA cables are used for both data transmission and to provide power to the data drives and SSDs.
The SAE cable can be called a 'hermaphrodite' connector because it features both male and female connectors. The cables are generally used for automobiles and motorbikes though you can also use them for solar panels and alternative energy applications.
It is one of the components of a PCB that is soldered to provide it extra sturdiness.
We can manufacture high-quality and safe wiring solutions meeting your design and parameters. You can go for customized lengths, insulations, connectors, and more depending on your project.
Manufacturer Solutions
Ready to Boost your business?
Contact us for a quick quote, today.