When choosing an economical and quality Custom Cable Assembly manufacturer, you must clearly understand the ordered product. In most cases, the companies and buyers cannot get on the same page, creating conflicts.
At CLOOM Tech, we have a wide range of products, including custom wiring harnesses and Custom Cable Assembly.
To make the Custom Cable Assembly buying process easier for our clients, CLOOM Tech has created a detailed guideline.
The guideline about Custom Cable Assembly discusses the critical questions and queries you can ask from your manufacturer.
Here are some essential questions you can ask for a clear understanding and quality of the product.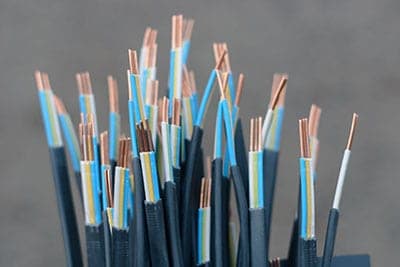 1. Knowing The Benefits Of The Custom Cable Assembly
A standard cable assembly solution is not useful for complicated and complex wiring plans. For better arrangements and maintenance of the project, you have to invest in Custom Cable Assembly. Now, it's time to detail the benefits of the Custom Cable Assembly for your project.
Here are some benefits of having Custom Cable Assembly in your toolkit:
Accuracy
CLOOM Tech is famous for delivering Custom Cable Assembly according to the project's specifications. The offered products are extraordinarily customized and precise according to your project needs.
Exact Quantity
With Custom Cable Assembly, you must spend money on the precise number of cables you need for your project. You don't need to deal with extra wire after completing the project; that will be no waste of money.
Introduce Flexibility
Standard cable assemblies come with the typical length. Custom Cable Assembly seems like the only option if you have a project where you want a custom length for the appliance. You can make the assembly more flexible per the project's needs.
Quality Assurance
We deliver every product after a proper testing process. When you buy quality Custom Cable Assembly, we will ensure you get the best suitable product for your project.
Higher Performance
Due to strict quality assurance tests and more top build quality. Custom Cable Assembly products last longer than standard cables, so you will also get better ROI.
2. What Material Do The Manufacturers Use For The Production?
Once you have chosen the right Custom Cable Assembly manufacturer for your project, it's time to analyze the quality of the product.
Different suppliers use different manufacturing processes and materials. You must be aware of the materials used in jacketing and insulation.
At CLOOM Tech, we keep your satisfaction, and safety is our priority. Regarding the quality of the products and the security of the project, we are second to none.
Custom Cable Assembly by CLOOM Tech is also suitable for sensitive and complex applications, like the medical industry.  
3. What Is The Shipment Process Of The Custom Cable Assembly?
We are not only dealing with the Chinese market but also international clients. While dealing with international clients, we get a lot of queries about the shipment process. We thought to make it clear for our valuable clients and readers.
A professional Custom Cable Assembly supplier must value your investment. Custom Cable Assembly products are fragile, and we don't want to deliver tangled wires to our valuable buyers.
So, we will try our best to ship your order with proper care and precautions. Don't forget to discuss the shipment details with your supplier.
If the supplier offers the products by air, the packaging must comply with the air company's requirements.
In case of shipment by sea, the Custom Cable Assembly packaging must be hard enough to take the beating during the delivery. Always focus on discussing things with your supplier that may create conflicts after birth.
4. What Are The Essential Components Of The Custom Cable Assembly?
You are not going to get a simple long wire in Custom Cable. Cable assemblies can be complex and complicated, and you should know the product properly.
When you know the product details, the supplier may not trick you into something wrong. You can read the articles about Custom Cable Assembly services by CLOOM Tech for more information.
Your Custom Cable supplier must specify what types of products you are going to get.
If you are unsure about your requirements and project needs, contact CLOOM Tech immediately. We offer professional consultancy services for our clients. Our engineers and experts can analyze your project to develop better products.
5. How Do The Manufacturers Do The Custom Cable Assembly Labeling?
Without proper labeling, there is no benefit to using Custom Cable Assembly. The basic purpose of using Custom Cable Assembly in your project is to introduce flexibility and ease.
Without proper labeling, you may end up connecting the wrong wires. At CLOOM Tech, we always focus on the professional labeling of wire. This saves the buyer's time and makes the installation easier.  
In case of a wrong connection due to poor labeling, you can hurt yourself. Custom Cable Assembly labeling must be every client's major concern.
Cable assemblies are a vital part of your project, and you should not take things lightly. Choosing the right Custom Assembly manufacturer may seem like a hectic process.
With CLOOM Tech, you don't need to invest energy in these things. We deliver properly labeled products so you can enjoy peace of mind while working with us.
If you ever feel that you are new to the Custom Cable market, this detailed article can help you greatly. Before making any decision, we encourage you to read this article once. We have covered everything that the professional buyer must know.  
6. What Kind Of Quality Assurance Tests Does The Manufacturer Have?
You are investing a handsome amount in Custom Cable, and the project's safety depends upon these components.
Quality assurance is the first thing you must search for in any Custom Assembly supplier. If you are dealing with the supplier for the first time, ensure you know how they test their products.
Ask Custom Cable manufacturers about their testing labs and how they test the assemblies. A strict testing process must ensure that the delivered product is ready to perform.
At CLOOM Tech, we have the state of the art testing labs. We have served hundreds of local and international clients.
Due to our quality Custom Cable Assembly product and higher standards, we are always their first pick. General quality assurance includes:
Advanced Life Testing Labs
Crimp Compacting Ratios vs. Pull Testing
These tests ensure you will get the most suitable products for your project. Custom Cable Assemblies by CLOOM Tech deliver high performance under all circumstances.
7. What Kind Of Cable Jackets Do We Use For Custom Cable Assembly?
Cable jacketing is an important component of Custom Cable Assemblies. The insulated cable assemblies come with jackets to protect the wires against damage.
In the case of heated wires, these jackets can offer an extra layer of protection for your project.
You can ask about the jacketing material and how these jackets will serve your purpose. Do they have testing labs to assure the resistance of the coats against cracks and damages?
Where To Buy Custom Cable Assembly?
Now, you are good to go for the final purchase. We have covered everything regarding Custom Cable Assembly that you need to know. These questions can help you choose the custom cable supplier for your project.
If you are unsure where to buy Custom Cable Assemblies, we welcome you to CLOOM Tech. We are a team of experienced engineers and manufacturing experts with advanced R&D labs. CLOOM Tech offers a wide range of customized products for local and international clients.  
Our marketing team analyzes the market to develop the best pricing strategies. After a complete analysis, we have come up with the lowest price tags in the market. We aim to deliver high-quality products at the most reasonable prices for our clients. CLOOM Tech has served hundreds of reputed firms and industries with custom wiring harness services and Custom Cable Assemblies.
Conclusion
While searching for the perfect Custom Cable Assemblise manufacturer for your project, you can keep these questions in mind.
We have tried our best to deliver quality information to our readers. If you want transparent dealings and quality products for your project, we would love to serve you with our services.
If you have any questions regarding Custom Cable Assemblise, please don't hesitate to contact us. We are always here to help. If you have any queries, drop us a message, and our experts will contact you as soon as possible.